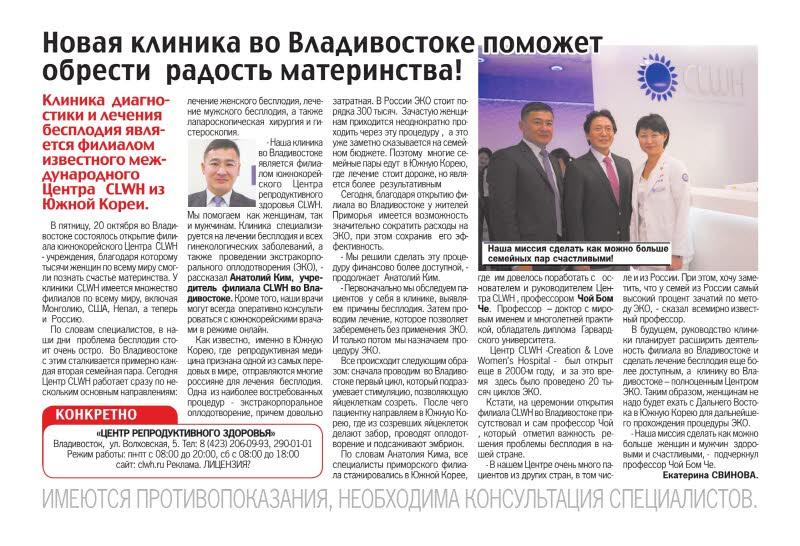 Dr. Choi was invited to take part in open ceremony in Russia CLWH on 20~21.Octor.2017.
korea CLWH and Russia CLWH have formally established relationship with each other.
.20 октября 2017 г.Профессор Чой Бом Че был приглашен в медицинский центр репродуктивного здоровья г.Владивостока.
В этот же день состоялось открытие филиала южнокорейского Центра СLWH. Профессор Чой Бом Че на церемонии открытия отметилважность решения проблемы бесплодия и в России. Также отметил, что именно у семей из России самый высокий процент зачатий по методу ЭКО.В будущем, руководство клиники планирует расширить деятельность филиала и сделать лечение бесплодия еще более доступным, а клинику во Владивостоке -полноценным центорм ЭКО.
2017.10.20~21日崔院长被邀请参加俄罗斯CLWH的开幕式,并正式建立合作关系,通过国际交流希望可以为国际妇女事业做出贡献。